Neon Legal
Member profile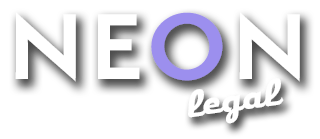 Member since: November 2010
Neon Legal was established in January 2011 by a top rated team of pension lawyers to provide a commercial pensions law service where all our advisers:
are experts in pensions law
are personable, direct and knowledgeable
provide clear advice rather than just a technical analysis
Our approach to and delivery of legal services has led us to being instructed by clients around the UK and recognition as a leading law firm for pensions advice by both the Legal 500 and Chambers UK.
Our clients range from small family businesses needing cost effective pensions advice to FTSE 250 companies, charities, schools, admitted bodies, public sector organisations and trustees (individuals and professional) involved in complex pension matters.
A lot of work we do is referred to us directly by other law firms, actuaries, consultants, professional trustees, insolvency practitioners and IFA's who want to ensure their clients receive a fast, efficient and reliable service at the best possible price.

Service Network is the best professional network in the North East, and I've not found anything else inside or outside of the North East that compares to the quality of the events and information or the calibre and breadth of people in the room from across the professional services sector.

The event was really engaging - lots of interactive elements which kept it from feeling like a lecture. I found there to be lots of practical examples to help my understanding of the topic and how I can use the core principles within my personal and professional life. Extremely well organised, professional, inviting and thoroughly enjoyable. Thanks!