Dickinson Dees advises on multi-million Energas deal
Date: Friday 13th July 2012 Time: 9:10am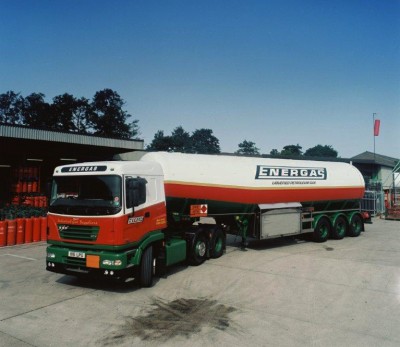 The region's leading law firm, Dickinson Dees, has advised Hull-based Energas and Engweld on their sale to Air Liquide.
Air Liquide is a major French company, which supplies industrial gases and services to the food, energy, medical and chemical and manufacturing industries, and has an established a presence in the UK.
Energas and Engweld were founded in 1960 by Alf Robinson. Over the years, under family ownership and management headed up by Mike Robinson, the companies have developed into well-established, independent suppliers of packaged gases, liquefied petroleum gas and welding and engineering equipment and consumables.
With headquarters in Hull, Energas and Engweld operate several sites in the UK. The companies employ 208 employees, with total 2011 sales of £35 million from a diverse customer base.
Sylvie Villepontoux, Managing Director of Air Liquide UK Limited, commented: "We welcome the employees of Energas and Engweld. This acquisition brings further breadth to Air Liquide's existing activities in the UK. It strengthens our position in this country and contributes to our growth strategy by opening up promising opportunities for expansion."
She added: "This acquisition will lead to enhanced capability in the production and distribution of packaged gases to meet changing customer and market needs. It will also give us increased geographic coverage, providing greater benefits to customers of packaged gases and associated products and services."
Philip Ashworth, corporate partner at Dickinson Dees, said: "We are delighted to assist the owners of Energas and Engweld with all the legal work needed for this significant deal. The sale was the culmination of a tremendous success story and it was a privilege to be involved."
Howard Corney from Macfarlanes acted for Air Liquide.
Mike Robinson of Energas and Engweld said: "Selling  a family business is a complex and stressful undertaking.  The expertise shown by the Dickinson Dees team was invaluable in dealing with the many and various issues that arose. Their systematic and practical approach  - together with their high level of expertise and experience - enabled the sale to be completed in a relatively short time scale.  My thanks go to the Dickinson Dees team."
This is the second major deal completed by Dickinson Dees within the last two weeks. The corporate team advised manufacturing buy-out group Melrose Plc on the sale of Stamford Bridge-based McKechnie Engineered Plastics in a £30.7m deal.
For further information about Dickinson Dees please click here to visit their website.