oobe
Member profile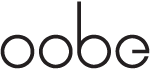 OOBE – Arbiters of the interaction between built forms and the natural world, shaping the land and guiding nature in a quest to improve and enhance the environment for all – Flora, Fauna and Homo sapiens.
Established in March 2010, OOBE is a studio of award winning landscape architects delivering beautiful, inspirational and relevant landscapes that show careful consideration to their setting. We have worked in practices across the globe (America, South Africa, Australia and China) which has not only expanded our understanding of the challenges facing our environment and the people in it but has fuelled our passion to explore solutions.
We have created a studio environment where preconceptions do not limit innovation and where creativity is not stifled by hierarchy. These values create a stimulating and energetic working atmosphere in which our team can focus on producing exciting and bold landscapes that enhance the lives of all who use them.
We are focused and immensely proud of what we do. We are passionate about design and know that our ability to be forward thinking, innovative and to make rapid decisions is our key to success. Our goal is to deliver top customer service through a passion for excellence, a willingness to dream and the freedom to make timely decisions.
To fulfil the aspirations and needs of each client, we treat every project individually, considering the cultural and spatial context. We like each project to stretch us a little bit further and believe that what exists is only a small part of what is actually possible. The significance of a project is not measured by size but by its potential impact on the people that experience it.
Everyday, focused on the collaborative nature of design, we are working in close co-operation with users, clients, consultants and contractors seeking new solutions which the challenges of sustainability, water management globalisation and social stability demand. We encourage reflection, inquisitiveness and openness as we know it leads to better gathering of knowledge.

Service Network is the best professional network in the North East, and I've not found anything else inside or outside of the North East that compares to the quality of the events and information or the calibre and breadth of people in the room from across the professional services sector.

The event was really engaging - lots of interactive elements which kept it from feeling like a lecture. I found there to be lots of practical examples to help my understanding of the topic and how I can use the core principles within my personal and professional life. Extremely well organised, professional, inviting and thoroughly enjoyable. Thanks!