North East Business & Innovation Centre
Member profile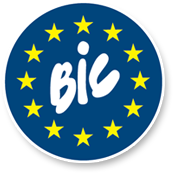 Member since: November 2010
Headquartered in Sunderland, Tyne and Wear, the North East Business and Innovation Centre (BIC) Ltd is a business centre with a difference. First opening its doors in June 1994, the BIC has helped to create over 7,000 jobs and an average of 250 business start ups per annum.
The BIC complex itself includes a 14 acre site and the range of business space includes executive offices and incubator units (ideal for start up businesses), as well as bio-science labs and large industrial facilities.
As a not-for-profit organisation the BIC is not responsible to shareholders and any profits can be invested back into the centre and initiatives to support the local economy. The only facility of its kind in the region, the BIC is part of the European Business and Innovation Centre Network (EBN), and as such is able to offer its clients access to a range of national and international initiatives.
The BIC offers free parking and its specialist business and technical services make it the ideal location to do business. Over 130 independent businesses are resident at the BIC and many more throughout the region tap into the extensive range of services available, which include:
• Business Support
• Business Start Up Support
• Finance
• Idea Generation and Creativity Training
• Youth Enterprise
• Information & Communication Technology
• Marketing
• Product and Process Development
• Technical Support
• Training and Development

Service Network is the best professional network in the North East, and I've not found anything else inside or outside of the North East that compares to the quality of the events and information or the calibre and breadth of people in the room from across the professional services sector.

The event was really engaging - lots of interactive elements which kept it from feeling like a lecture. I found there to be lots of practical examples to help my understanding of the topic and how I can use the core principles within my personal and professional life. Extremely well organised, professional, inviting and thoroughly enjoyable. Thanks!