membership benefits
More than just networking...
The reasons for being a member of Service Network just keep on stacking up.

Service Network is the only independent voice of the service sector in the North East of England. Our dynamic, action-orientated organisation exists to provide a stimulating environment for ambitious businesses, both large and small, where they can learn, grow and prosper.
The best business decision you will make this year.
Membership of Service Network represents outstanding value for money. Give your business the best possible chance of success by joining the Network and gaining access to all the benefits that membership brings. To discuss how you can join Service Network, or simply to find out more about the benefits on offer and the opportunities available to your organisation, please contact us today.
Give your business a genuine competitive edge by taking advantage of all the benefits our membership has to offer, including: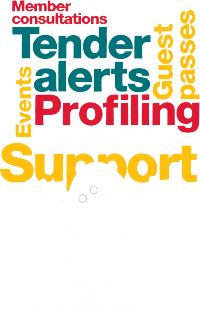 Visit the join us section of the website to sign up by clicking on the button below or call 0191 244 4031 for further information.
For more information about our membership fees please click here.